After six years, Gambero Rosso brought the
Top Italian Wines Roadshow
to Cape Town on Thursday, January 26, at The Lookout, at the V&A Waterfront. An incredible once-in-a-lifetime opportunity for those in the wine industry and for wine lovers to experience some of the best Italian wineries all under one roof. One of the biggest Italian wine shows!
From 12:30 pm to 7:30 pm the leading Italian wine & food media company hosted an event entirely dedicated to premium Italian wines. The remarkable walk-around tasting included almost 40 wineries and 150 wines to taste. An unmatchable occasion to discover Italy's terroirs and the most important denominations. Moreover, at the event it was possible to attend 3 Masterclasses guided by the senior editor of Vini d'Italia guidebook and wine expert, Marco Sabellico. Lastly, at 5:00 pm a special awarding ceremony was held.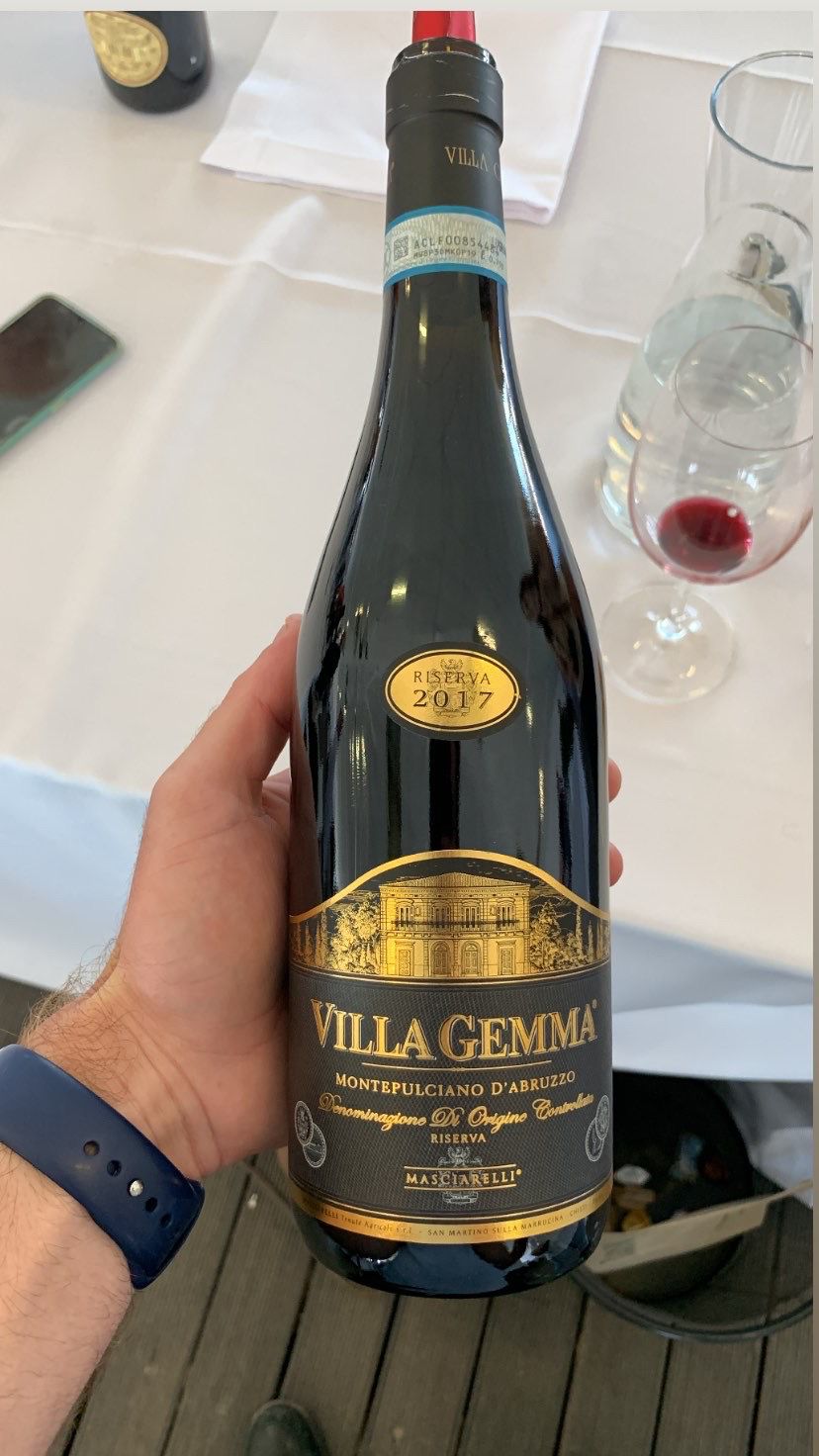 Vinotria was present to support these Italian producers and to showcase a selection of the wines that are imported and are available via the online portfolio, www.vinotria.co.za
Gambero Rosso will release the new restaurant list featuring the most authentic Italian trattorias, wine bars and pizzerias in Cape Town according to the ratings of the digital guide Top Italian Restaurants. Data show that the values of South Africa's imports of wines and sparkling wines from Italy in the first three months of 2022 increased by 83.45% from a value of €477,552 in 2021 to €875,855 in 2022, bringing Italy's market share referring to the first quarter of this year to 8.88%. It the same period France reduced its market share by 1.33%.
About Vini d'Italia 2023: Solidity, vitality, enthusiasm. This is the picture that emerges from the 36th edition of the Vini d'Italia 2023 guide: Italian wine today is capable of showing off widespread quality in all regions at a level that surprises even the most experienced taster. Vini d'Italia guide is the result of a year of work by an expert team of tasters who have travelled the country interviewing producers and visiting wineries. The guide reviews 2,626 wineries and a total of 25421 wines, awarding the classic scores ranging from 1 to 3 Glasses according to the quality of the label. The level of maximum quality is growing with 2,093 wines reaching the finals, and 455 that have won the coveted Tre Bicchieri recognition. Despite the adversities created by the pandemic crisis, manufacturers have demonstrated numerous positive results and good planning skills for international expansion. Vini d'Italia is translated into German, English, Chinese and Japanese. Available on Apple and Amazon.
About Gambero Rosso International
Since over twenty years Gambero Rosso is a landmark and certifier for the best of Made in Italy for food and wine lovers all over the world. In its efforts to inform and promote Italian culinary excellence, Gambero Rosso organises several International events, inviting only selected prize winning companies to participate with their products. Gambero Rosso's events are precious opportunities for Italian companies to meet the consumers and for the gastronomes, it's a unique opportunity to taste and learn about hundreds of selected companies and products from Italy.
Vinotria was very proud to be part of this amazing event to celebrate the fabulous Italian Wines that are available in South Africa.